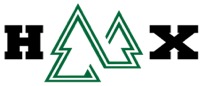 Camp Mission
To provide an opportunity through education and competition,
for elite players and interested prospects to grow as players and people.
A Word from Coach Cal
We really believe in the product we are putting out there with these events. We have seen a great response from the players and families that have attended our events in the past and are excited for what is happening up here in the woods this summer with the addition of Great By Choice!" #WelcomeToTheWoods
Iron Pine is pleased to announce it will host two brand new events this summer at Dartmouth College!! GREAT BY CHOICE (GBC), running from July 22-24, is designed to provide players from across the country with advanced skill development in a highly competitive, tournament style, playing environment. We have also added a 2nd Session of GREAT BY CHOICE August 1-3.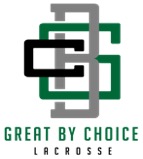 Our goal with GBC is to create a championship level environment for high academic student athletes with an all-encompassing event, by planting seeds for growth as an athlete, a student, and as a leader. The showcase will provide a platform for players to display their skills in front of college coaches from Divisions I, II, and III, as these coaches will be invited to serve as instructors and recruiters. At the end of camp, we want you to leave better than you arrived, taking invaluable lessons away from camp, regardless of how much you are recruited. Simply getting a look is not the goal, we want you to challenge yourself, we want you to become Great By Choice!
Interested Dartmouth Prospects
This camp will be a great opportunity to see what being a Student Athlete at Dartmouth is all about. During camp, you will work and interact with the entire Dartmouth Men's coaching staff, as well as current members of the team, stay in the dorms on campus, while also eating and training in the same facilities as Dartmouth student athletes. All this, while affording our staff the opportunity to learn more about you as a person and player within the highly competitive showcase format.
GBC Camp Features
Staff is comprised of NCAA college coaches & players from some of the finest academic institutions in the country
Positional skill intensive training sessions with college coaches to improve on-field skills and IQ
College night recruiting talk to learn more about specific schools, divisions, options, and approaches to the process directly from the coaches at the event
Leadership and character development seminar lead by staff on-site
Premier college athletic facilities
All-Star Game
Academically detailed college roster booklets
Game Reversible with Assigned Number
Housing and Meals on campus at Dartmouth
HD Game Film available for purchase
Great By Choice (GBC) Tentative Schedule
Monday, July 22nd
11:00am-12:30pm: Check-in begins at Scully-Fahey Field
11:00am-12:45pm: Dorm move in
Session 1
2:00pm: Camper Roll Call w/ Dartmouth Players in Dorm
2:25pm: Player Pad up
2:30-4:00pm: Coaches Evaluation Session- Scully-Fahey Field/Blackman Field
5:00pm: Roll call in front of dorms for Dinner
Session 2
6:35pm: Roll Call by Team in front of Dorm
7:00pm: Team Practice
7:30pm: Game 1 for ALL Teams
8:45pm: Recruiting Talk/Presentation w/ ALL Coaches
11:00pm: Room Checks
Tuesday, July 23rd
7:00am: Breakfast opens up at 53 Commons
Session 3
9:00am: Game 2 (Teams 1&2)
10:00am: Game 2 (Teams 3&4)
11:00am: Campus Tour w/ all Campers
11:45am: Lunch Opens at 53 Commons
Session 4
1:50pm: Roll Call in front of Dorms
2:00pm: Leadership Session & Activities
3:00pm: College Coaches Individual Skills Session
4:30pm: Finish Skills Session
5:00pm: Dinner Opens at 53 Commons
Session 5
6:00pm: Roll Call in front of Dorms
6:30pm: Game 3 (Teams 2&3)
7:30pm: Game 3 (Teams 1&4)
8:45pm: All Star Game
9:30pm: Camp Seminar talk w/ Coach Callahan
11:15pm: Room Checks
Wednesday, July 24th
7:00am: Breakfast opens up at 53 Commons
Session 6
8:00am: Roll Call in front of Dorms
8:45am: Game 4-Semifinal 1 (Team Playoffs)
9:45am: Game 4-Semifinal 2 (Team Playoffs)
11:15am: Game 5- Camp Championship
11:00am-12:30pm: Camp Checkout at Dorms